Claim your Preseason Racing Pass!
Jan 12, 2023 10,297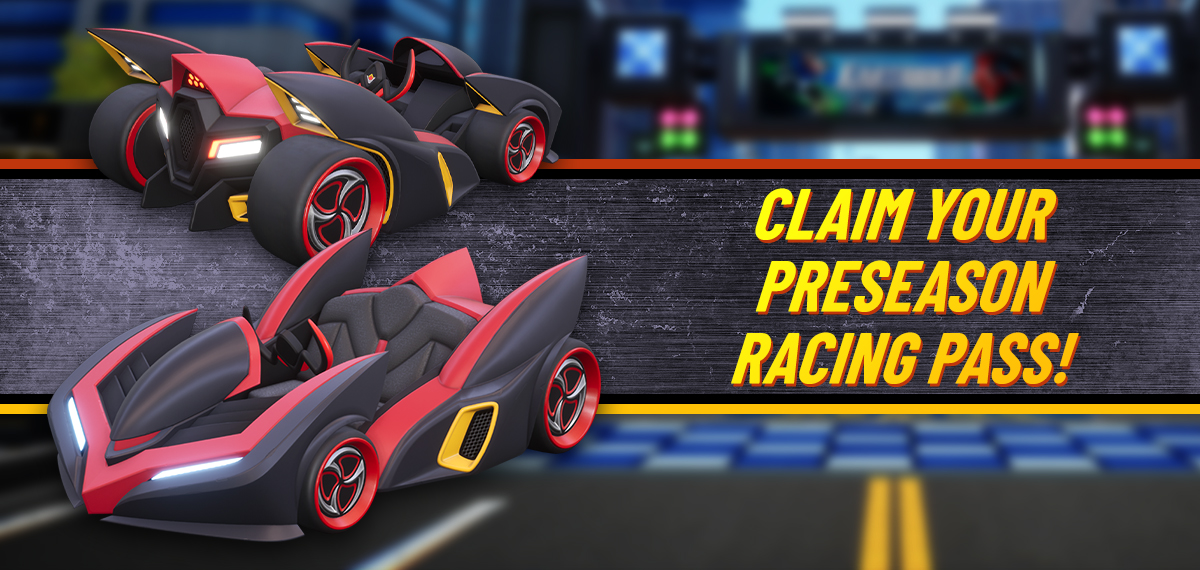 Preseason is here, and there's a Racing Pass for you to complete for a wide array of prizes. Work your way through the 40 levels of the Racing Pass and claim a variety of rewards including Lucci, K-COIN, Emotes, Characters, Karts, and more!
Preseason Racing Pass
Racing Pass Duration:
PST (UTC -8): Wednesday, January 11, 2023 6:00 PM - Wednesday, March 1, 2023 4:00 PM
CET (UTC +1): Thursday, January 12, 2023 3:00 AM - Thursday, March 2, 2023 1:00 AM
AEDT (UTC +11): Thursday, January 12, 2023 1:00 PM - Thursday, March 2, 2023 11:00 AM
The very first Racing Pass for KartRider: Drift is now here! Earn a wide variety of rewards as you collect Trophies while racing.
Racing Pass Details:
Earn Trophies by completing Daily Challenges by racing in KartRider: Drift.

Each challenge has different requirements, and may also impose additional conditions to complete.
Not all Challenges award the same number of Trophies. The number varies based on the difficulty or complexity of the Challenge.
All Racers will be given 3 Daily Challenges each day.
Daily Challenges begin and expire at 12:00 AM UTC.

Once earned, Trophies are automatically added to your total on the Racing Pass screen.
Keep earning Trophies to level-up your Racing Pass! Once the Racing Pass period ends, you won't be able to progress the Racing Pass any further.
There are two tracks for prizes: Normal and Premium. All Racers can earn items off of the Normal Track, and the Premium Track can be unlocked by purchasing a Premium Racing Pass for 500 K-COIN, which will grant all rewards on the Premium Track leveled up to thus far, and allow you to earn the Premium Track rewards as you level up your Racing Pass.
You can also purchase a Premium Racing Pass Package for 1,000 K-COIN, which contains the Premium Racing Pass and gives you a bonus of 100 Trophies to start out with, ranking you up to Level 18 immediately!

The Premium Racing Pass Package cannot be purchased after purchasing the Premium Racing Pass.

Purchasing the Premium Track will also give access to Premium Challenges, which can be completed over the course of a week and also award Trophies.

A total of 7 Premium Challenges are distributed to Premium Racing Pass holders each week.
Premium Challenges begin and expire at 12:00 AM UTC each Wednesday.

You may also purchase levels at a cost of 15 K-COIN per Trophy needed to unlock that level.
Racing Pass Rewards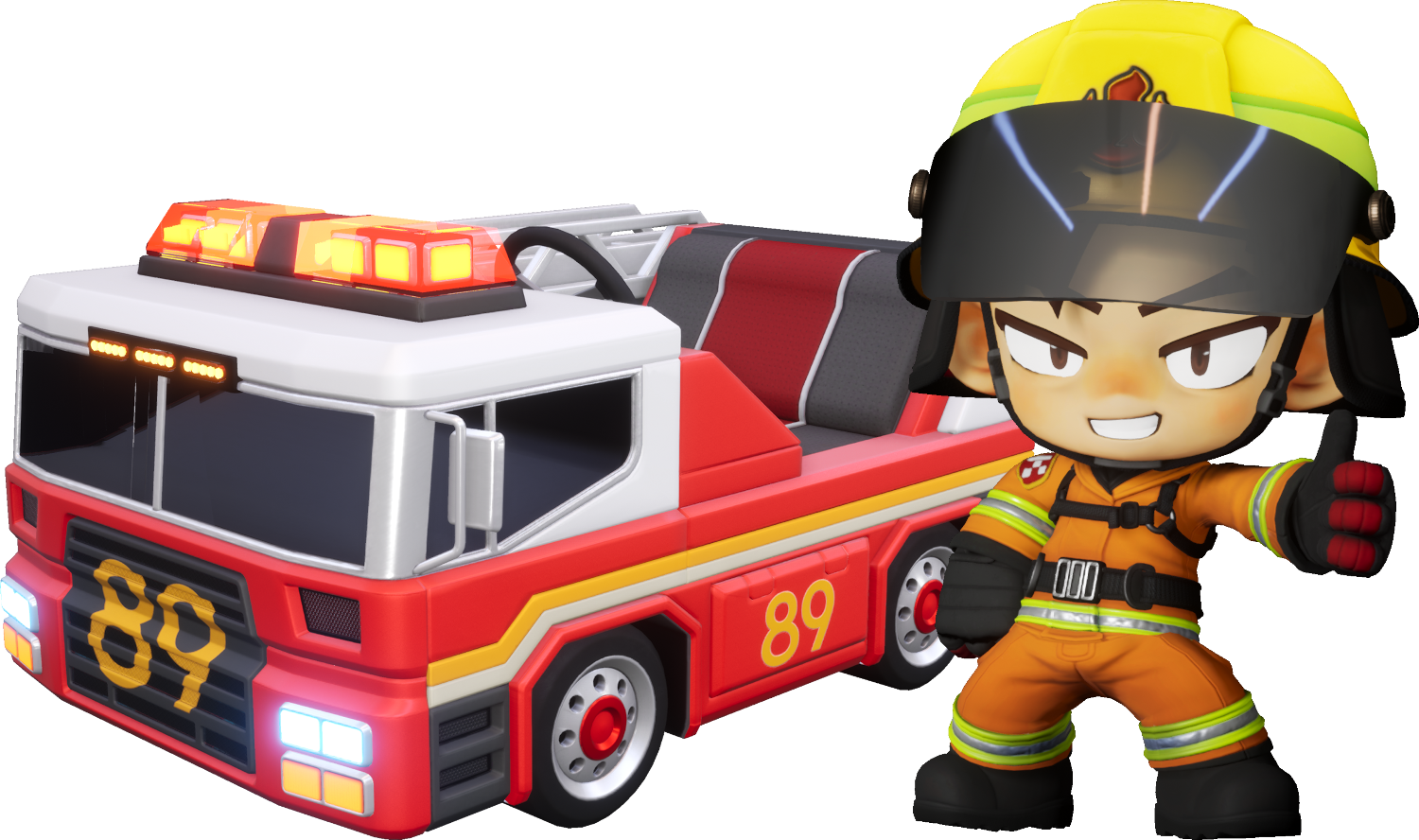 Level 1:

Premium Reward: Cactus Keffy

Level 2:

Normal Reward: Applaud Emote (Bazzi)
Premium Reward: Applaud Emote (Keffy)

Level 3:

Normal Reward: Dance Emote (Bazzi)
Premium Reward: Dance Emote (Keffy)

Level 4:

Premium Reward: 1,000 Lucci

Level 5:

Normal Reward: 500 Lucci
Premium Reward: Red Stage Booster

Level 6:

Normal Reward: Red Booster
Premium Reward: 50 K-COIN

Level 7:

Premium Reward: 1,000 Lucci

Level 8:

Normal Reward: 500 Lucci
Premium Reward: Cotton Wheels M

Level 9:

Premium Reward: Fire Engine License Plate

Level 10:

Normal Reward: Fireman Rex
Premium Reward: Fire Engine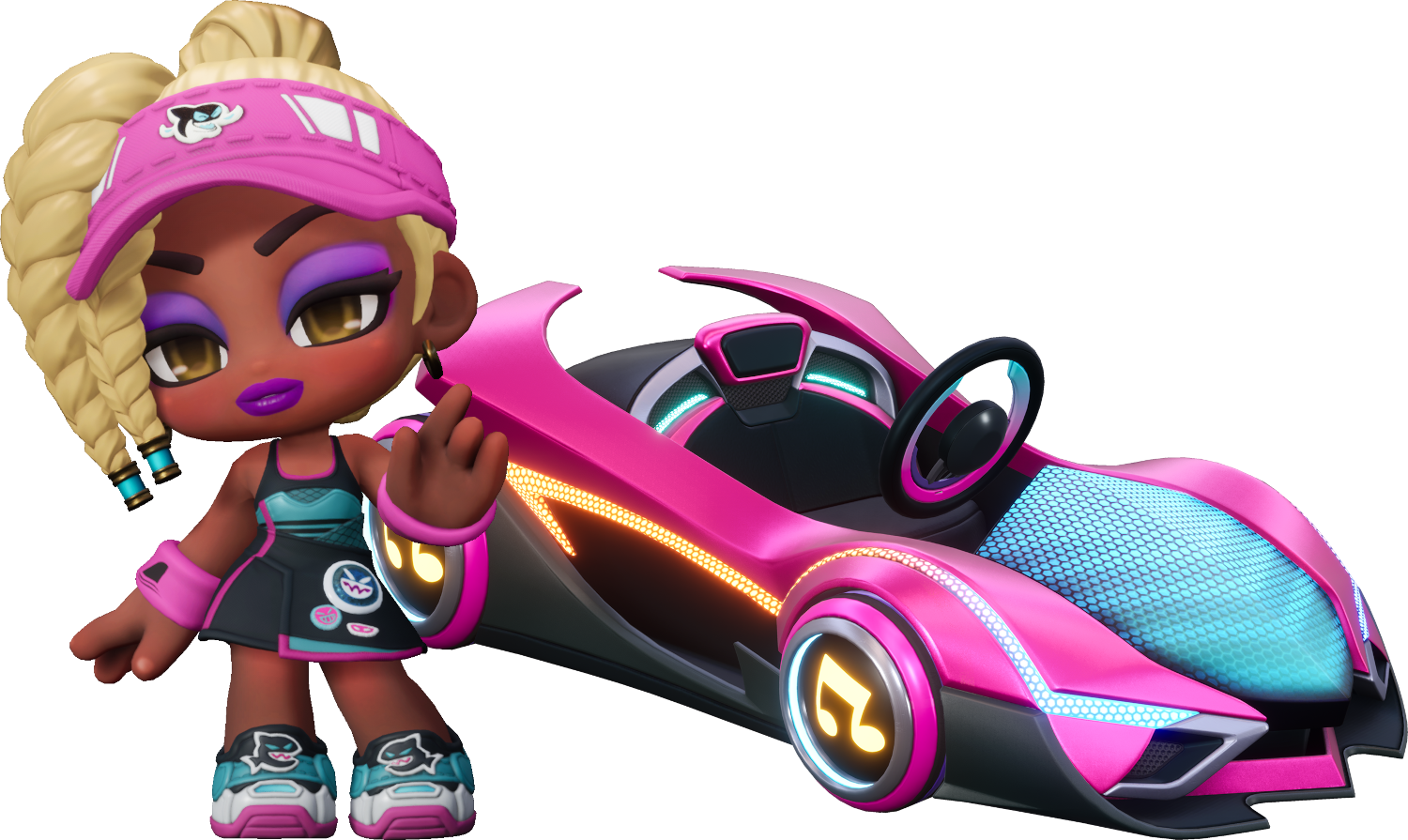 Level 11:

Normal Reward: Flames Decal
Premium Reward: 1,000 Lucci

Level 12:

Normal Reward: 500 Lucci
Premium Reward: Solid Wheels M

Level 13:

Normal Reward: Orange Booster
Premium Reward: 2,000 Lucci

Level 14:

Normal Reward: 500 Lucci
Premium Reward: Blue Stage Booster

Level 15:

Premium Reward: 50 K-COIN

Level 16:

Normal Reward: 50 K-COIN
Premium Reward: Boost Zone Decal

Level 17:

Normal Reward: Applaud Emote (Ethen)
Premium Reward: Applaud Emote (Rave)

Level 18:

Normal Reward: Dance Emote (Ethen)
Premium Reward: Burst Wheels M

Level 19:

Premium Reward: Dance Emote (Rave)

Level 20:

Normal Reward: Aurora Kart
Premium Reward: Tennis Star Rave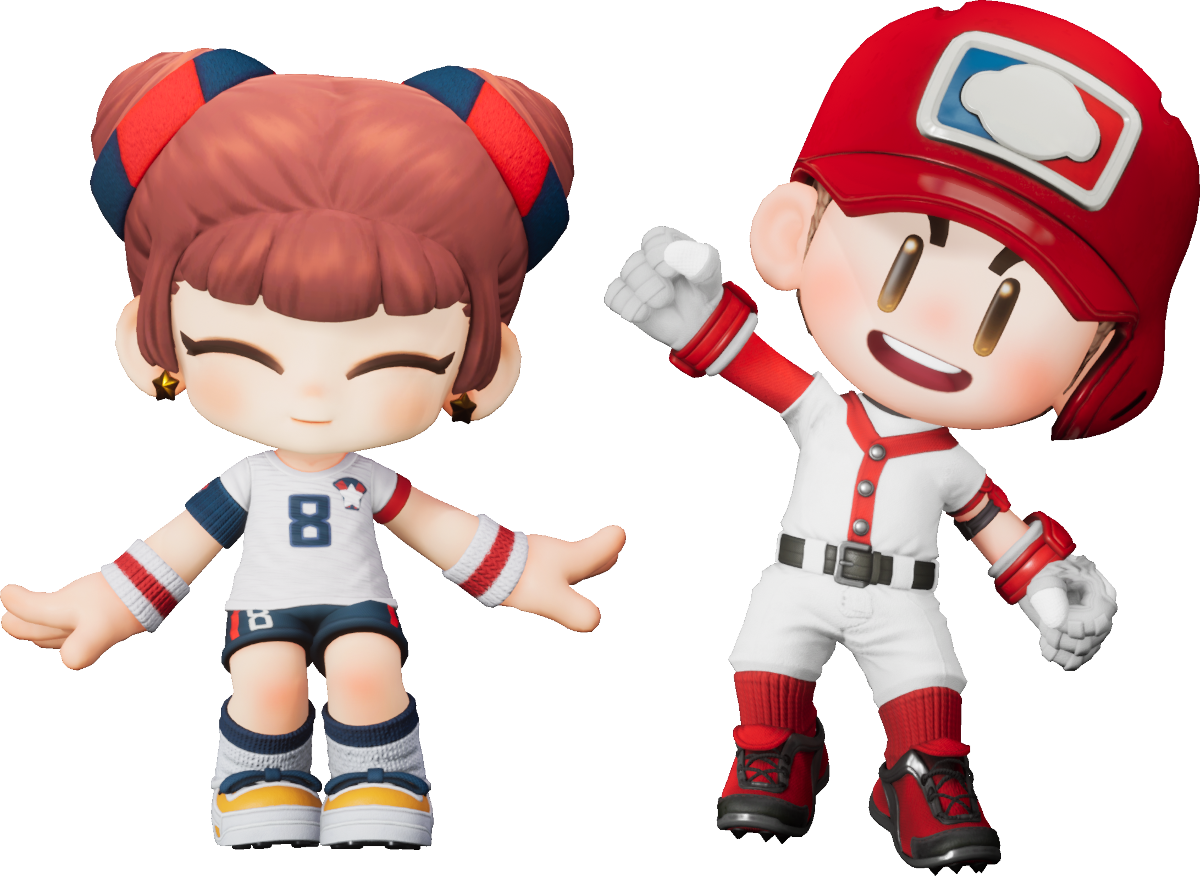 Level 21:

Normal Reward: Aurora License Plate
Premium Reward: Route 77 Decal

Level 22:

Normal Reward: 1,000 Lucci
Premium Reward: Marathon Wheels M

Level 23:

Normal Reward: 1st Place Racer Decal
Premium Reward: 2,000 Lucci

Level 24:

Normal Reward: 1,000 Lucci
Premium Reward: Green Stage Booster

Level 25:

Premium Reward: 2,000 Lucci

Level 26:

Normal Reward: Green Booster
Premium Reward: 100 K-COIN

Level 27:

Normal Reward: Applaud Emote (Dao)
Premium Reward: Applaud Emote (Rex)

Level 28:

Normal Reward: Dance Emote (Dao)
Premium Reward: 2,000 Lucci

Level 29:

Premium Reward: Dance Emote (Rex)

Level 30:

Normal Reward: Home Run King Dao
Premium Reward: Striker Diz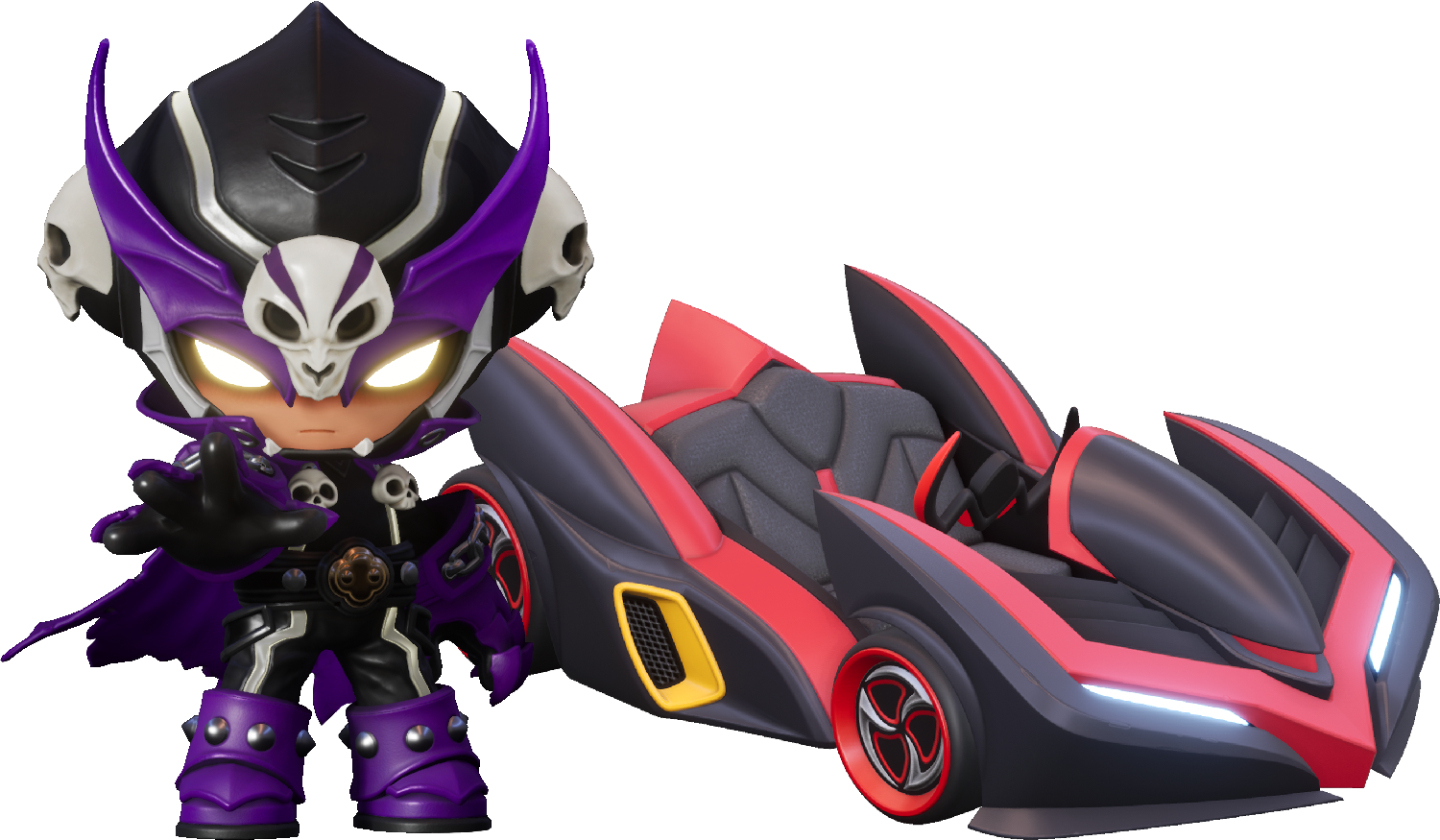 Level 31:

Normal Reward: Race Finish Decal
Premium Reward: Applaud Emote (Uni)

Level 32:

Normal Reward: 1,000 Lucci
Premium Reward: Mint Stage Booster

Level 33:

Normal Reward: Yellow Stage Booster
Premium Reward: Dance Emote (Uni)

Level 34:

Normal Reward: 2,000 Lucci
Premium Reward: Saber Wheels M

Level 35:

Premium Reward: Sharp Turn Warning

Level 36:

Normal Reward: Applaud Emote (Neo)
Premium Reward: 3,000 Lucci

Level 37:

Normal Reward: 50 K-COIN
Premium Reward: 3,000 Lucci

Level 38:

Normal Reward: Dance Emote (Neo)
Premium Reward: 5,000 Lucci

Level 39:

Premium Reward: Justice License Plate

Level 40:

Normal Reward: Necro Neo
Premium Reward: Justice Kart